Outdoor Life In Southwest Florida.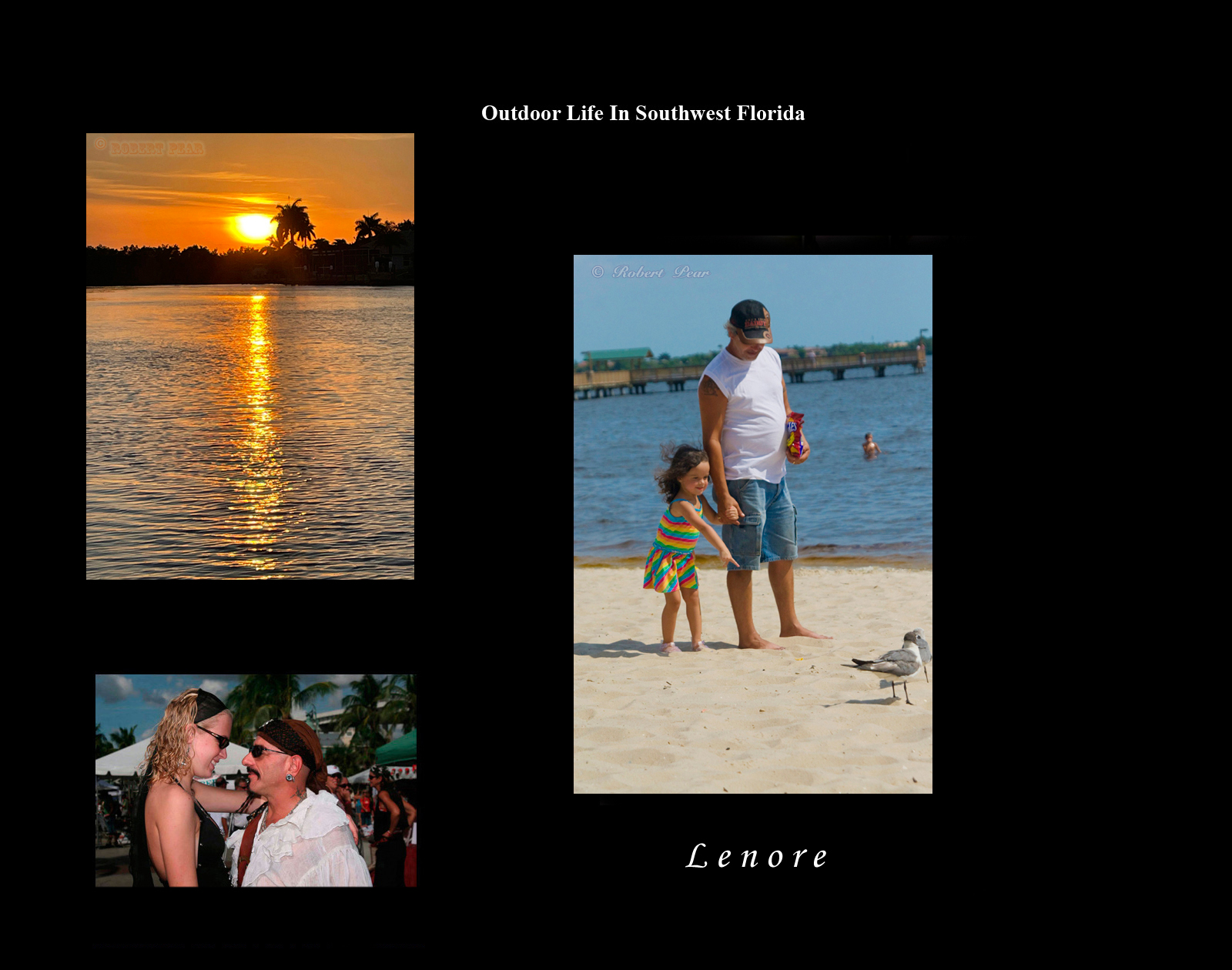 TOP LEFT: I noticed this off duty barber sleeping during a motorcycle show held outdoors after dark in mid winter. JUST ABOVE: These two pirates were attending a "Pirate Festival" held in October. The festival has displays and may include belly dancing , stage actors telling stories, even real ships in mock battle. ABOVE RIGHT: This young woman was handing out pamphlets promoting a downtown business. In the evening there are a lot of clubs to socialize in during "Music Walk" - held monthly in downtown Fort Myers, Florida.
Images display well on Apple. Also Windows & Apple mobile devices. Text may not display well on mobile devices.