Christmas Beauty From An Unusual Vantage Point.

Christmas Seems To Be Everywhere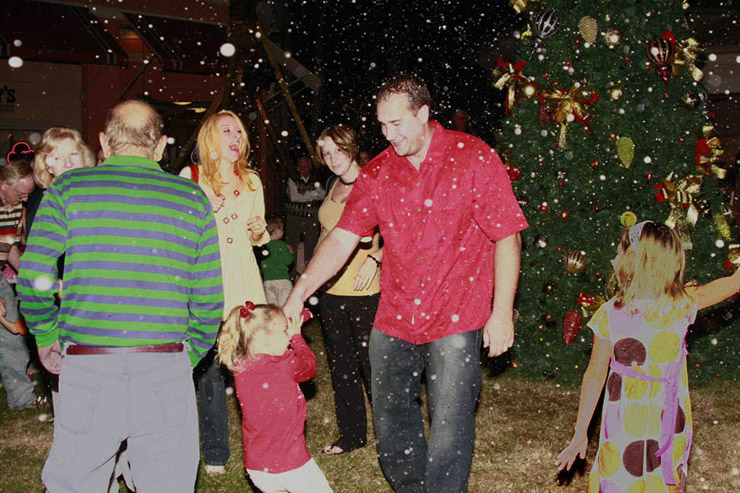 (JUST ABOVE) - A family event at the Promenade Mall at Bonita Bay on Route 41 - a short distance north of North Naples, Florida . It was early evening of a (not so) cold December night . Heavy snow was falling (man made). The mood felt festive as a band played Christmas tunes. -- (TOP OF PAGE) -- The "Davis Art Center" as it appears in the reflection of an outdoor Christmas tree ornament (left side of bulb) in downtown Fort Myers , near the Gulf Coast of southwest Florida. On New Years Eve the streets are filled with people. Music can be heard everywhere. Radio stations are seen doing live broadcast or bands perform on the street - depending on which street corner you are standing on. There is even a (small) ball drop at midnight - similar to the one in New York.

Image/text use:
Imac & Safari