A Campground And A Bird Refuge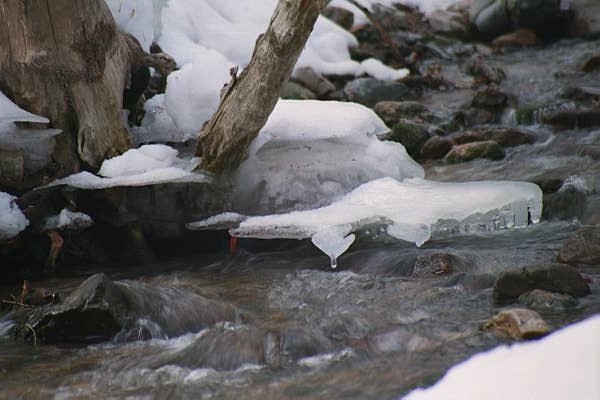 Natural.Places
Exclusively
Utah
Stream Near Salt Lake City
Photo: Snowlilly
Location: just before the "Intake Campground" entrance (see student 6 page).Techniques: overexposure of snow; freeze stream for an ethereal effect; blur background.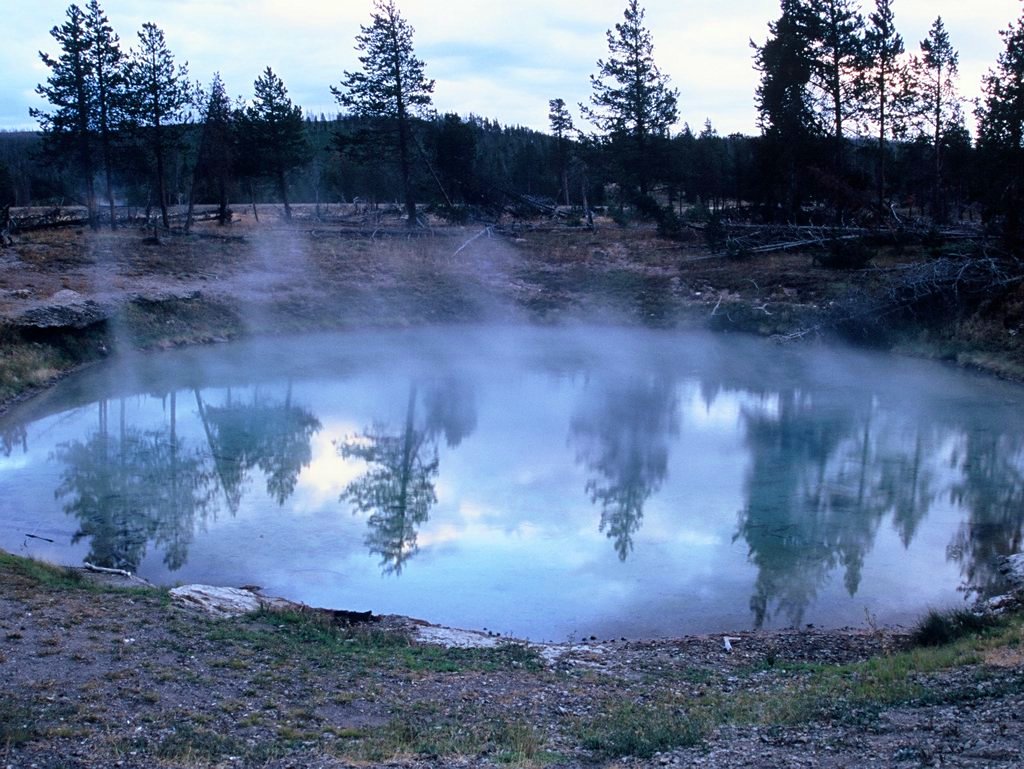 The "Fairy Falls" Trailhead
In Yellowstone, Wyoming.
Photo: G. G. 's Lullaby
A "crystal ball" image near "Old Faithful". Techniques: Using reflections for imagination and repetition. For different reasons I could not get either closer or further back from the water.
Wildlife
Section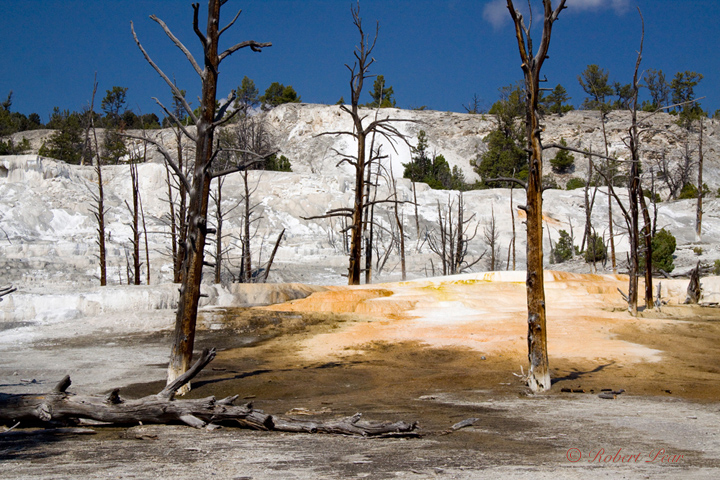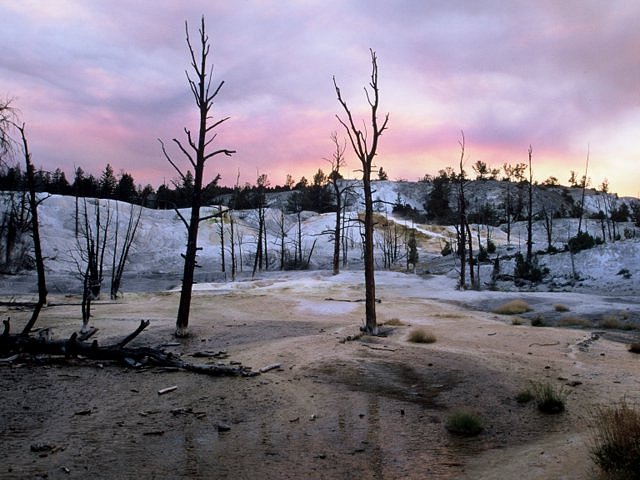 Photo: Yellowstone Sonata , Op. 27 , #2
The "Upper Terraces" scenic drive in Yellowstone. Technique: (Earlier image on right). Contour and converging lines. The grounds surface leads the eyes to the center of the image. But this shot is not as sharp overall as my recent retake (above).
Photo: Convergence
North Twin Lake at dawn, Yellowstone National Park, Wyoming. This spot caught my attention because of its "converging lines".