City Of Rocks, Idaho-and there are other places too!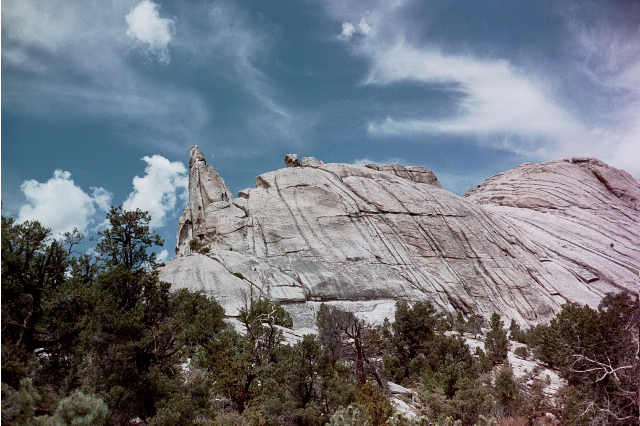 Another.View
Stella
Section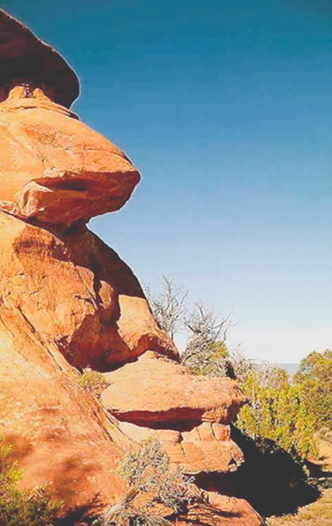 Rocky Landscapes-Not Just For Rock Climbers.

I've always had a certain fascination with rock formations . They are so prevalent in much of the far western areas of the U .S . They are great to hike through , or in some cases climb ,and they can sometimes be interesting subjects to photograph.Below are 3 photographs(click links) made in two different states . The "City Of Rocks" is located in southernmost Idaho, near Burley . It is a "National Reserve".There were rock climbers all over the place -" everywhere ",and if you did not see them, you could occasionally here them off in the distance .The main page display photo and photo alternate # 2 were both taken while hiking the " Creekside Towers Trail ".Alternate # 3- also in the " City Of Rocks ", was taken along the " Southfork Circle Trail " . The area shown was perhaps my favorite spot .The area sometimes resembled either Zion or Yosemite National Parks .Sitting quietly , you could see and hear many birds and it made the trail seem so tranquil . The trails are very easy at first, but tend to get strenuous if you stay on them for a while . By the way ,the campsite is very sunny(and hot)-there is little shade to be found in it anywhere-anytime of day. Photo "alt 4" was made in "Colorado National Monument", near Grand Junction, Colorado .It's ,of course, not meant for rock climbing,only hiking .There are tall, narrow, rock formations throughout this park. ( Image- made along the main scenic drive-is best viewed off webpage at 50% ).The parks rock formations are sort of a cross between Goblin Valley ,Utah (see insert E-"thegoblins.html"), and Bryce Canyon National Park, Utah.
Night.Guardian
Please.Describe
alt # 4
( Side image )