IT'S THE HIGH COUNTRY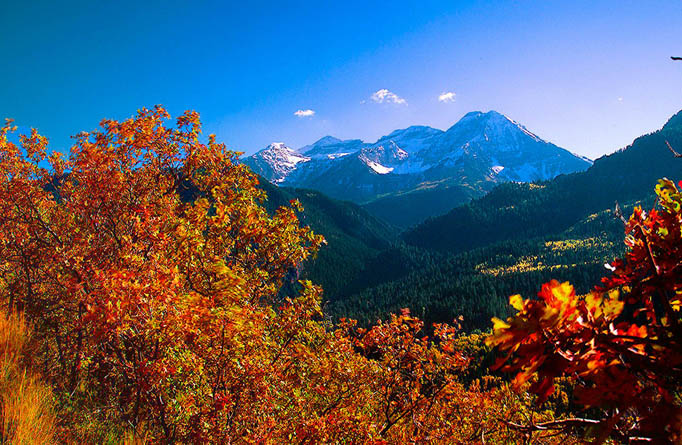 Natural.Places
Exclusively
Utah
A VIEW FROM THE TOP
I captured this beautiful scene "just to the side of the road" near "Silver Lake" in the "Uinta National Forest". Techniques attempted : practice a focusing trick for long lenses (with only the background a concern) ; proper exposure method for color reversal film. Velvia 50 film was used.With the films limited latitude I succeeded in my deliberate attempt to make "only a portion" of the distant terrain very dark. I love the effects that are created by doing this with scenic landscapes.
Summers Best Kept Secret

Mystic Beauty
Though I can no longer identify the exact location , I am positive this lake is located in the Uinta National Forest south of Salt Lake City & east of Interstate 15. I remember walking the lakeshore - taking several snapshots. The campground is very heavily wooded and fills up very early on a warm summer day.
View many more Utah images by following the "Jazzy Scenes" links on the colored side bar of page. The Utah images are actually listed in various website sections.