SHALL WE SAIL UNTIL THE SUN SETS ?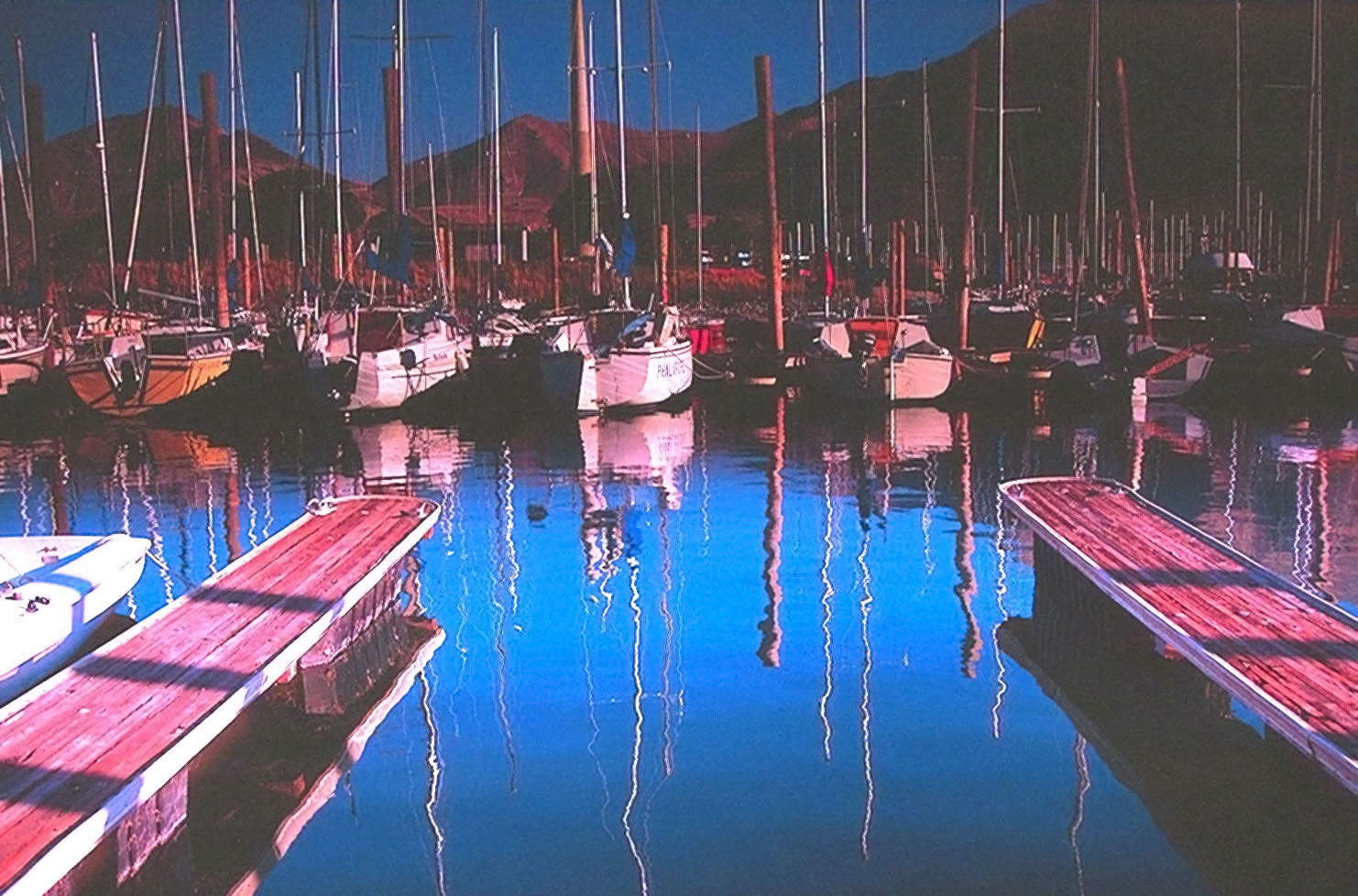 Photo: "DROP ANCHOR HERE ! "
I came to this marina late--taking this photo around the same time the sun was dropping below the mountaintop-off to the right ,
out of the cameras view. The "lack of latitude" helps to keep the boats in the " distant background " from making this image"ap-
pear too busy"(cluttered).I feel the dark background , along with the waters reflection ,also gives this image a lot of atmosphere.

WAKE UP ! THE DAY IS NOT DONE YET !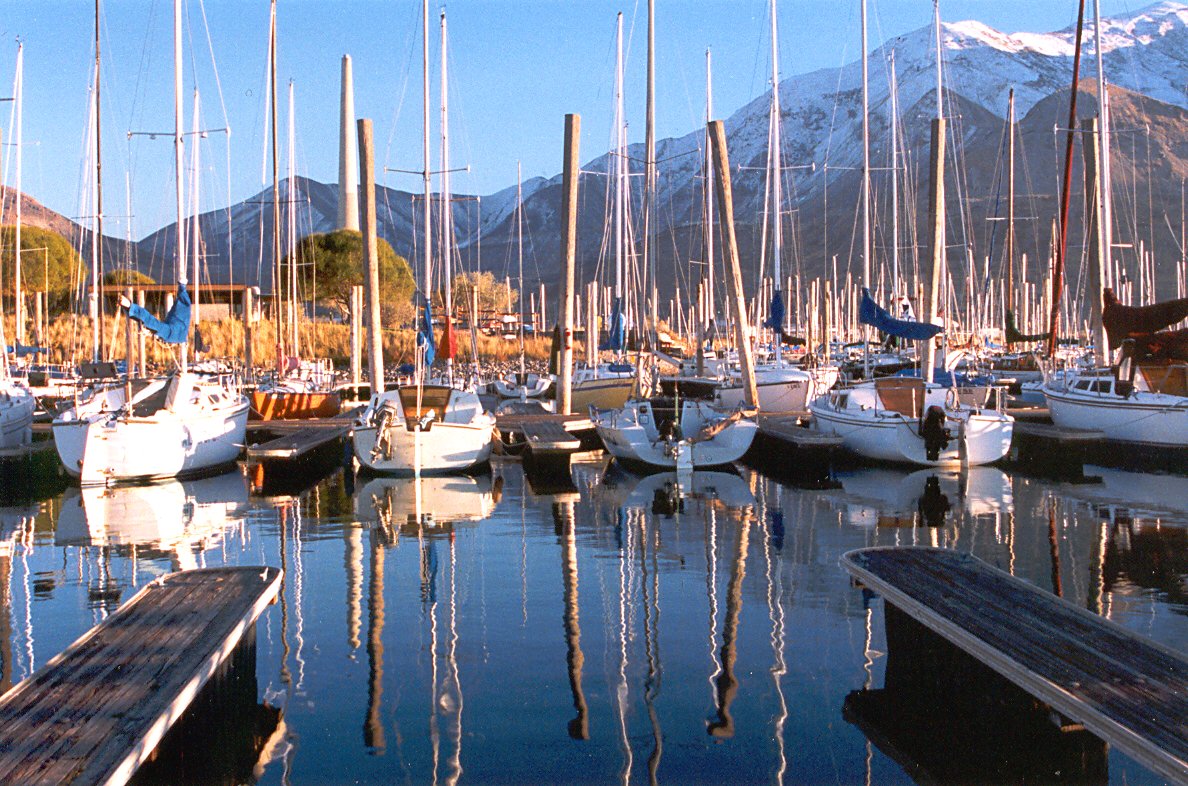 Photo: "THE SECOND CRUISE ? "
This was taken from about the same spot as the above image . It (also) was taken as dusk was about to "take hold" , but , during a different time of year. The natural light was essentially identical in both shots, but the technique used on the previous shot was much more complex . So now , which do you prefer ?