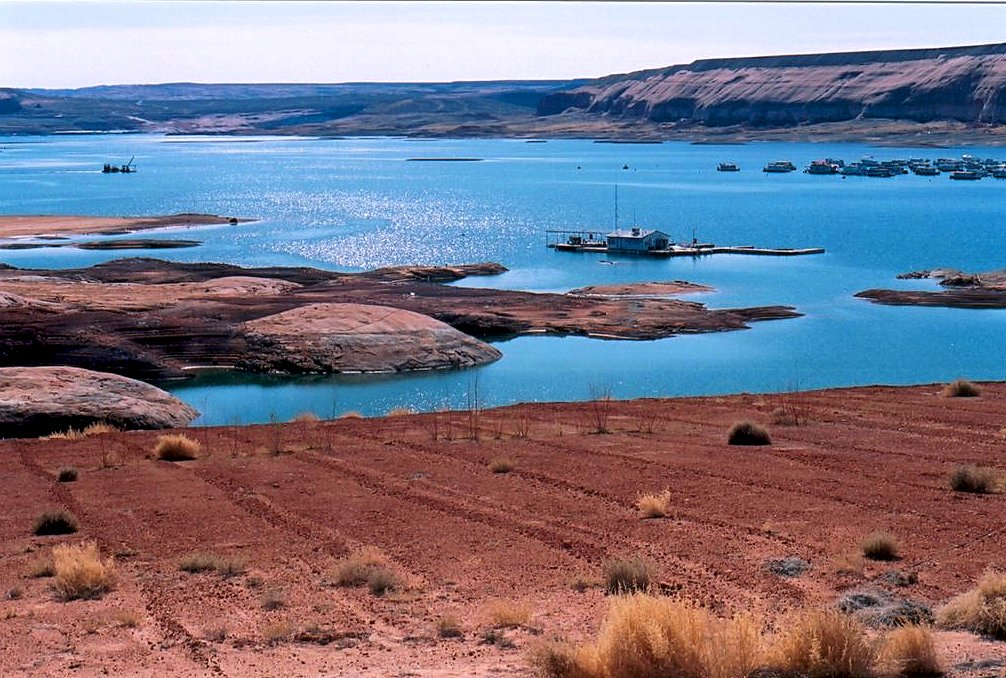 The Lake Takes A Hiatus
A giant slips softly away ! I don't pretend to be an expert on climate change,but I listen to scientist trying to tell us the earth is warming.The Bullfrog Marina (above) is a prime example.Weather change may be causing glaciers to melt , sea levels to rise , and wetter conditions in other parts of the globe . Is this permanent ?

Mother Earth Reclaims Her Land
Old tires - tied together to float on the waters surface and act as a " breakwater " , now lie along the bottom of this small side channel - a stark reminder of a long drought.Though the lake level has dropped considerably in recent years - there is reason for optimism - the water level is expected to rise again.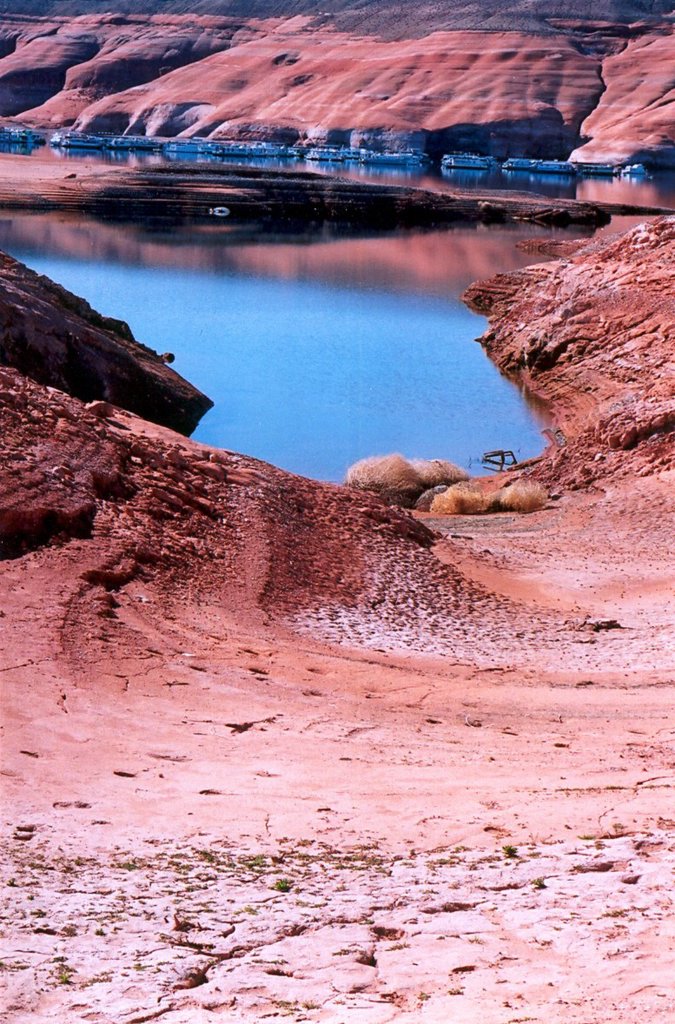 The Fractal Question
I came here looking for something different and unusual to photograph .The contours and patterns of the soil where water apparently once stood seem interesting to me . Though man is responsible for altering the appearance of this area many decades ago - with the drought - I find it to be , well , beautiful actually.