Why Not Enjoy The Decorations ?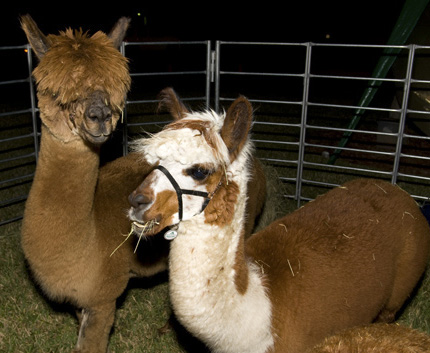 Gazing With Big Eyes
I saw another image of this spot ,on a local media source , taken " closer up " than my image was ( see Christmas 2 ) - so I came back on Christmas Eve and tried again. I got more detail this time, but I suspect I still need to use an even longer lens.
Left Image: Temple Square, Salt Lake City, Utah. Right : These Animals Were Part Of A Live Nativity In Cape Coral, Florida.