GLENN CANYON - REVEAL YOURSELF !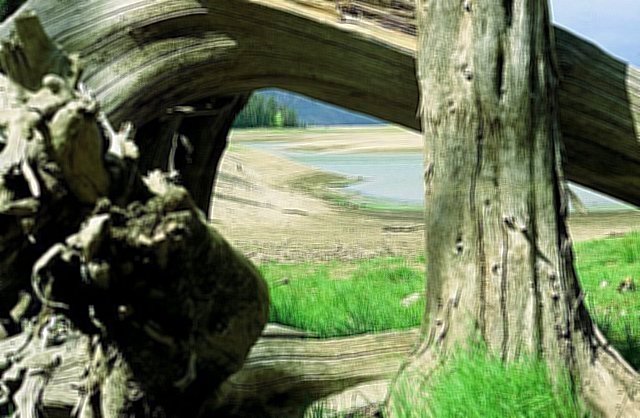 Look What's Back !
Standing on the bridge - I could see the old waterline a short distance below me. The Glenn Canyon Dam -
near the Utah / Arizona state line,created this lake. An island, toward the right foreground , is shown "up
close"in lower image. Look very close-toward the bottom of the image.Another island is barely emerging.

Tetons
Island Rebirth
With the water level so low , I could clearly view Glenn Canyon now - appearing much like it must have been in years past. With the help of a long lens set at about 500 mm , I noticed the re-emergence of some Colorado River islands. A revealing site - but it may not last forever as the mightly Colorado River may still recover.