Titus Canyon Road- "Through The Mountain Pass".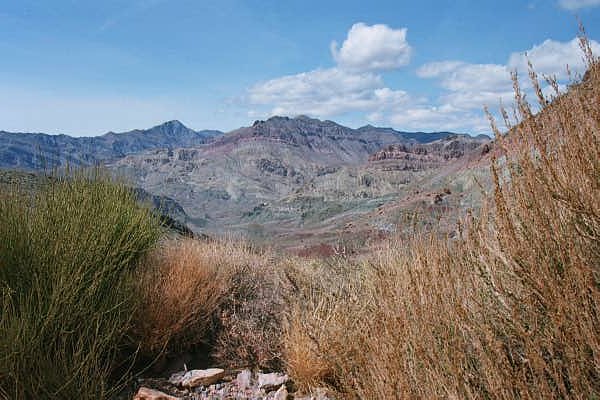 Photo: Titus Canyon Road
"Titus Canyon Road" through a high mountain pass in Death Valley.I used the "hyperfocal setting" for this
photo. Everything stationary from the rocks at the bottom to the mountaintop is in focus.("framing","rule of
thirds"--35mm ,f22 , one fifteenth) I concede-use of a faster film would have taken care of the bushes.