You Think Maybe This Indian's A Ute ?
(Image recently interpolated for Imac & Safari webpage).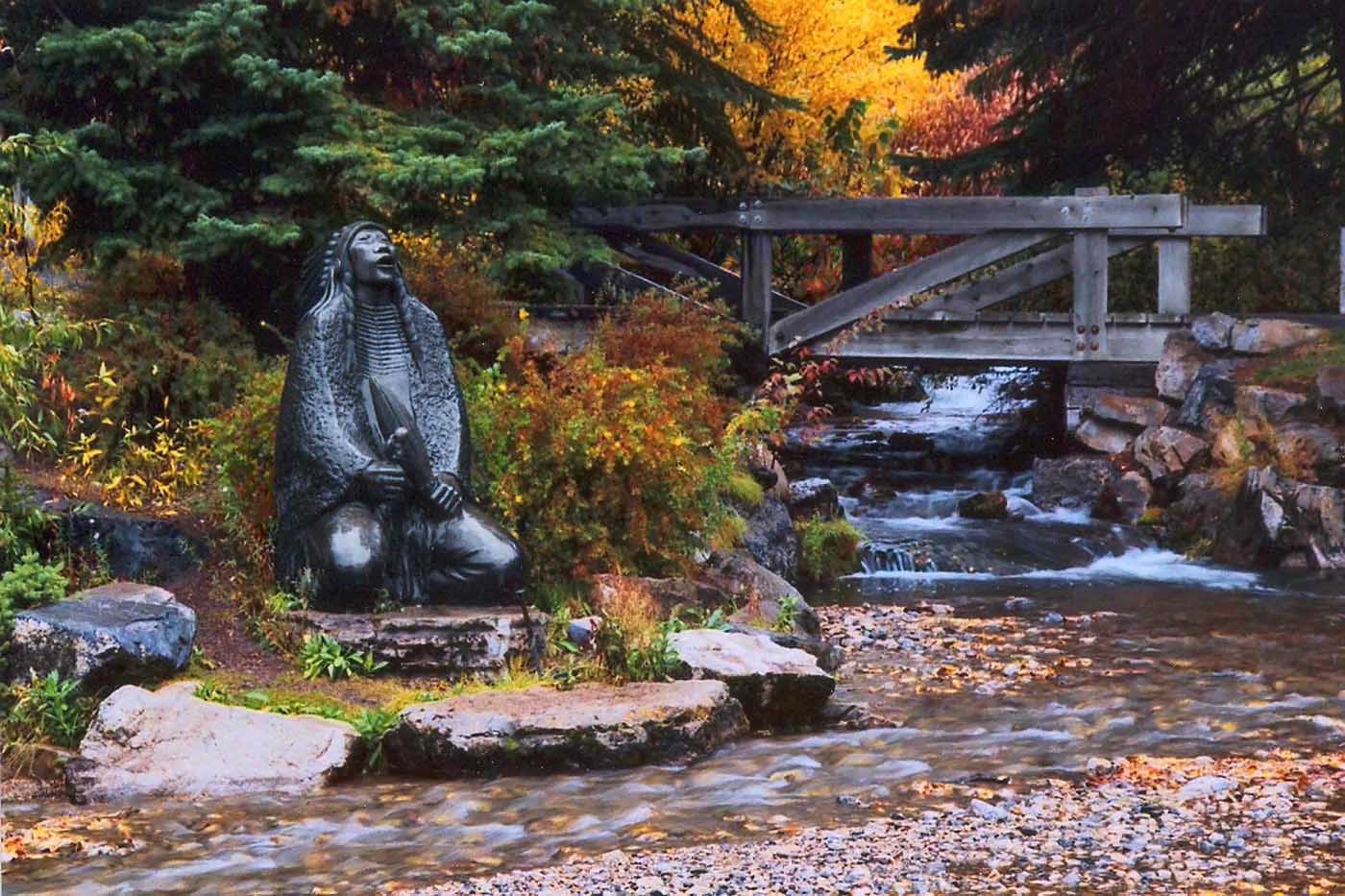 GO
Just.down
The.road
Student
Section
bottom.image
GO
Where's Butch ?
Just.down
The.road
What an absolutely gorgeous place this is. I was standing on a wooden walkway just outside one of several meeting rooms / banquet buildings on a rainy chilly day around late September . The mountain views are incredible ! During the ski season (and sometimes the "off season" too) you can buy a meal or snack here .
Grandeur
Section