Jenny Lake Road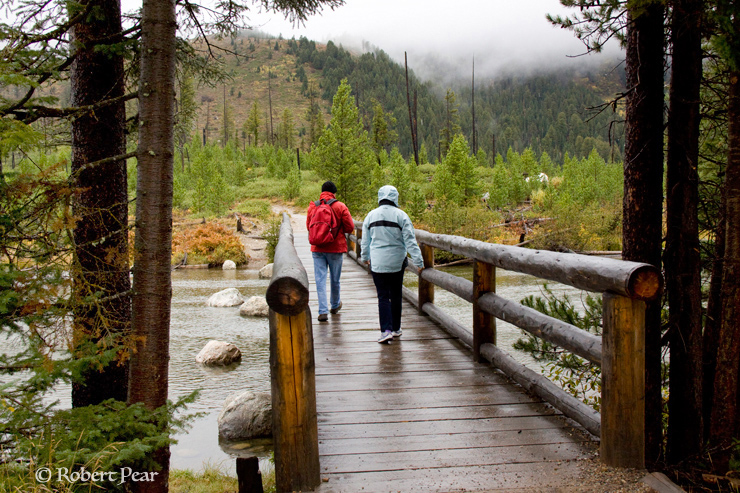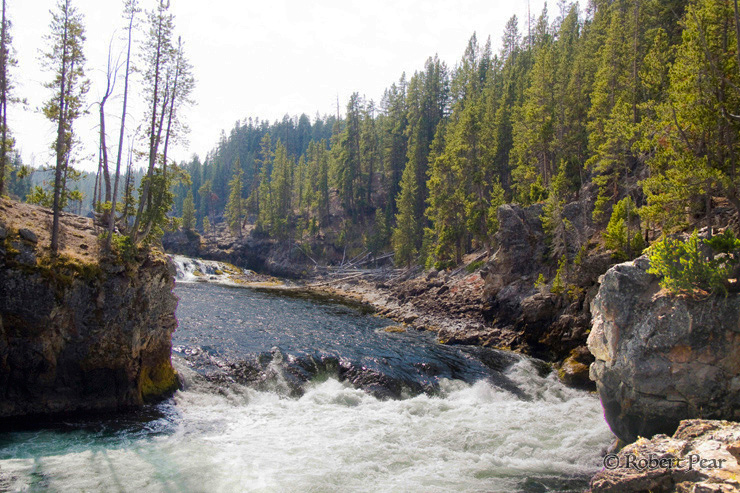 "COLORFUL LATITUDES"
"Subdued sounds of insects and the sound and feel of a cool gentle breeze blowing across barren fields after dark , with mountain silhouettes and jagged peaks clearly visable -- gives you a feeling of solitude and peace unlike anything you will ever experience" . --- My thoughts after pulling off the road south of Moose Junction for a final view of the Teton Range while leaving late one night .
Above - Image taken off the one way Jenny Lake Drive in "Grand Teton National Park, Wyoming". Rainbow Lake is more toward the left of the pedestrian bridge. I actually spotted a Blue Heron at the lakeshore. This is the second time I have ever seen one there. They are more commonly seen along the Gulf Coast of Southwest Florida. Right: "Brink of Upper Falls" in Yellowstone National Park. Techniques: Test shutter speeds for "water in movement" and good "placement" of water and river bank in the frame.